Fulbright-Hays Yoruba Group Project Abroad in Nigeria
NOTICE: At the moment, out-of-country travel is restricted due to the COVID-19 pandemic. Future travel will be subject to the approval of the U.S. Department of State and the Department of Education.
The Fulbright-Hays Intensive Advanced Yoruba Group Project Abroad is hosted at the Yoruba Language Centre at the University of Ibadan in Nigeria during Summers.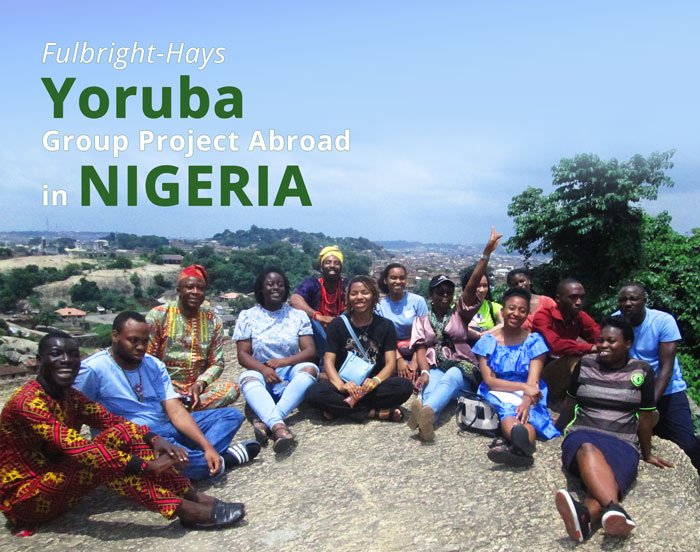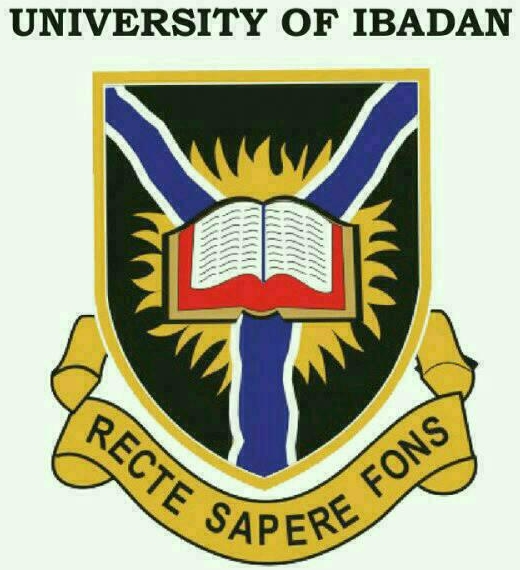 Host Institution
The Yoruba Group Project Abroad will be held at the Yoruba Language Centre of the University of Ibadan in Nigeria.
Dates
Dates for the 2021 program will be announced soon.
Program
This Intensive Advanced Yoruba Group Project Abroad (GPA) program is funded by the United States Department of Education through Fulbright-Hays fellowships.
The purpose of our program is to offer students taking Yoruba language courses in American universities a rare opportunity to learn the language and culture at an advanced level among Yoruba native speakers. The goal is to make participants productive in their studies and careers and to give them a better understanding of Nigeria upon their return to the United States.
The program includes:
6 hours of daily Yoruba language instruction and interaction
Daily conversation
Home-stay with a Yoruba family for 8 weeks
Cultural activities on campus
Weekly excursions to cultural and historical sites outside campus
6-credit hours (to be transferred directly by the University of Ibadan to each participant's institution in the United States)
Eligibility
To be eligible for this program, you should meet the following requirements:
Be a U. S. citizen or permanent resident.
Be an undergraduate or a graduate student with at least 2 semesters (4 quarters) of Yoruba language instruction at immediate mid-level or equivalent. Submit your transcript that shows evidence.
Submit two letters of recommendation, one of which must be from one of your Yoruba instructors.
Submit a statement of purpose that includes(i) your reasons for applying for the fellowship and (ii) your commitment to African Studies.
Selection
A committee of Yoruba specialists drawn from universities across the U. S. will read applications, interview applicants, and select only those who fulfill 1, 2, 3, and 4 under "ELIGIBILITY" above and demonstrate competence at the time of their interview. By April 15, each successful applicant will receive an acceptance letter and additional information.
Program Costs
The fellowships will cover the following expenses for all selected participants:
Round trip international flight from Dulles International Airport Washington (Virginia) to Lagos (Nigeria)
Tuition, local transportation, and maintenance in Nigeria
However, each participant will bear the following costs:
Program fee of $1,000 to be paid to Howard University
Transport fare from participant's home institution to the Washington Dulles International Airport (Virginia) and return transport fare from the airport to the home institution
Passport, visa, travel inoculations, health insurance,other health-related needs and personal shopping
Your home institution may have funding to support your out-of-pocket contribution to the program if your application is successful. Find out on your campus.
Apply for the Program
Applications for the 2021 Yoruba GPA Summer Program will be available soon.
Contact
Bayọ Ọmọlọla, Ph.D.
Project Director, Fulbright-Hays Intensive Advanced Yoruba GPA
Howard University
College of Arts and Sciences
Department of World Languages and Cultures, Locke Hall 350
2441 Sixth Street, NW
Washington, DC 20059
Phone: 202-806-5075
Fax: 202-806-6760
E-mail: bayo.omolola@howard.edu