Outreach is an integral part of the Title VI Center for African Studies at Howard University that focuses on K-16 reading, teaching and learning about Africa.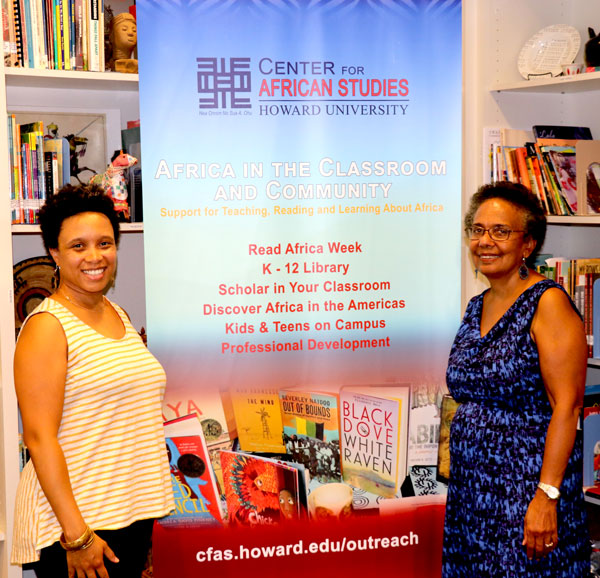 Outreach Director
Vanessa Oyugi, Ph.D. recently completed her doctoral studies in the African Studies and Research Program at Howard University. Her dissertation project examines the use of literature as political platform and as a source of historical memory and focuses on the works of Kenyan writers Ngugi wa Thiong'o, Binyavanga Wainaina, Yvonne Owuor and Mukoma wa Ngugi. 
Outreach Co-Director
Brenda Randolph, M.A. M.L.S. has served as a member of the National Title VI African Studies Outreach Council for over thirty years. She holds a Master's Degree in African Studies from Howard University and a Master's of Information and Library Science from the University of Maryland, College Park.
Outreach Programs and Projects