African Languages Translation Initiative
"If you talk to a man in a language he understands, that goes to his head. If you talk to him in his own language, that goes to his heart." – Nelson Mandela
"Translation always helps us to know, to see from a different angle, to attribute new value to what once may have been unfamiliar. As nations and as individuals, we have a critical need for that kind of understanding and insight. The alternative is unthinkable." 
- Edith Grossman
Overview
The African Languages Translation Initiative (ALTI) aims to encourage inter-cultural communication and understanding between Americans and Africans through the translation of documents, texts and information into critical African languages.  Recognizing that translation is fundamental in a multilingual, connected world, Howard University students and faculty have embarked on this initiative to communicate and democratize Africa-relevant content and support and grow inclusive and engaged African and Diasporan publics.
In anticipation of the Biden Administration's US-Africa Leaders Summit, ALTI has produced translations of the Biden Administration's U.S. Strategy toward Sub-Saharan Africa into Amharic, Swahili, Yoruba and Zulu with the goal of facilitating engagement with diverse audiences around the important issues strategic to US-Africa relations.
Translations of the U.S. Strategy toward Sub-Saharan Africa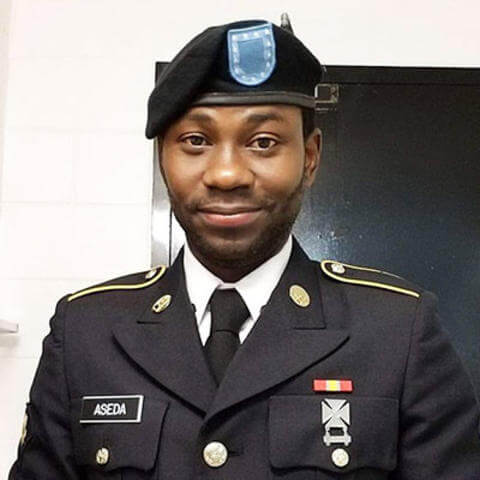 Moses Aseda
Yoruba Translator (Student)
Moses "Muyiwa" Aseda is a PhD student in the Department of African Studies at Howard University. Prior to his doctoral studies Muyiwa Aseda completed his undergraduate degree in Economics from University of Ado Ekiti in YorubaLand presently part of Nigeria, West Africa and his master's degree in International Relations at Middlesex University London, England. Aseda is a military veteran who had both served in the United States Navy and United States Army. His extensive military deployment has opened his mind and sight into the United States foreign policy towards sub-Saharan Africa and the United States defense strategy and policy base on multilateral security cooperation and its strategic interest in the region. Previously Aseda interned at the United Nations Headquarters.He is a Yoruba Language Fulbright-Hays Scholar and participated at the 2022 Yoruba Group Project Abroad in Nigeria.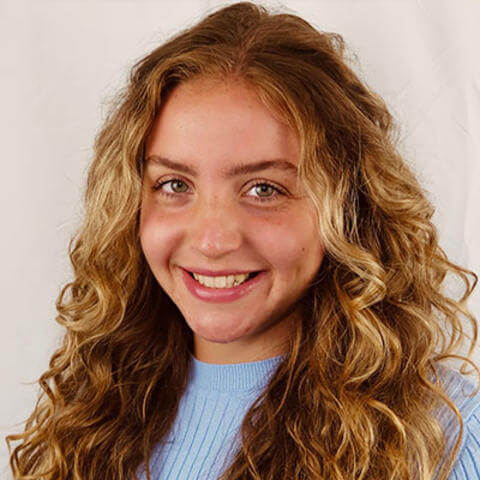 Alexa Baker
Swahili Translator (Student)
As an undergraduate at Howard University, Alexa Baker majors in international affairs and double minors in African Studies and Swahili. The 4.0 senior is motivated to pursue a career involving a combination of foreign diplomacy and indigenous relations from a multilingual and Afro-centric perspective. During her time at Howard, Alexa has been a Democracy Summer Fellow with Rep. Jamie Raskin, USDOS Ambassador Larry Palmer Envoy, HU Leadership Scholarship recipient, HU Department of World Languages and Cultures intern, and a recurring FLAS fellow. Her current projects include an upcoming publication on the geographical and generational impact of language policy in Kenya with UN Africa Renewal. Through a combination of Tanzanian family influence and the Fulbright-Hays Swahili Group Project Abroad Program of Summer 2022, she has acquired advanced knowledge in the Swahili language.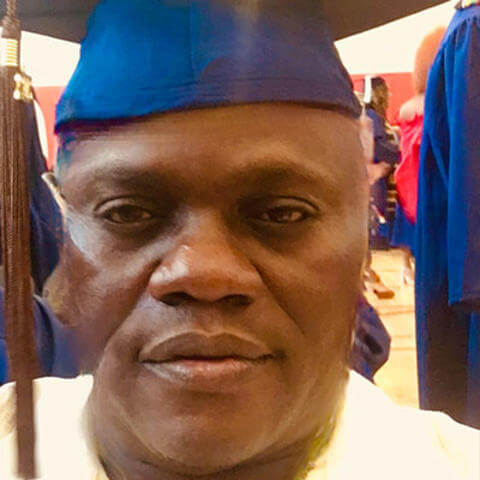 Tajudeen Bioku
Yoruba Translator (Student)
Born in Ibadan, the largest city in both Nigeria and Africa, Tajudeen A. Bioku is an author, playwright, and film writer/director of African descent. He attended School of Hygiene, Eleyele, Ibadan, where he studied Pharmacy Tech. After schooling, he worked for more than 3 years with the Oyo State Health Council in Ibadan. He studied Chemistry and Mass Media at UDC, Washington, DC. He obtained his B.A. in communications (RTV&F) and a minor in English and MFA in film from Howard. Currently, he is a PhD scholar of African Studies at Howard University. Tajudeen Bioku is a recipient of FLAS Summer Intensive Fellowship and Fulbright-Hays Intensive Yoruba Group Project Abroad Fellowship. Tajudeen has completed five screenplays and three books (currently in production).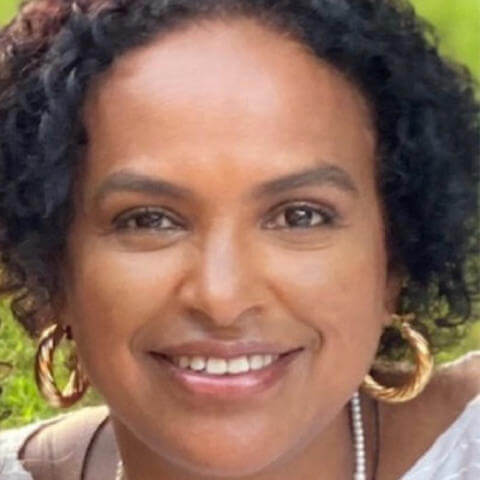 Tafessework Gebeyehu
Amharic Translator (Faculty)
I am a professor at Howard University where I have built the Amharic curriculum from the ground up. As this is my seventh, going on eighth, year at Howard, I have now been teaching Amharic for over 10 years in various settings. I'm happy to say that through my many years of teaching at Howard I have met so many amazing students who have gained positions and pursued further endeavors and professions involving the language. My goal is to make Amharic accessible to anyone and appreciated by all. "Education is the most powerful weapon which you can use to change the world." - Nelson Mandela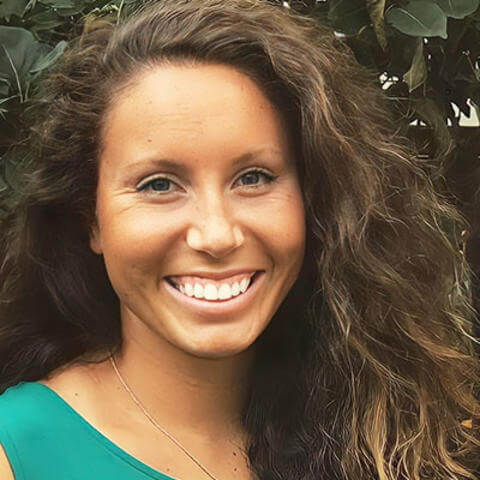 Alyson Haylor
Zulu Translator (Student)
Alyson Haylor is a doctoral student in the Department of African Studies at Howard University. Her area of study is in public policy and development in the context of sport in South Africa. During her time at Howard University, she has had the honor of studying isiZulu. In addition to being part of the Howard University African Studies Department, she has also been a part of the Atlantic Council's Africa Center as a former Project Assistant, where she was given the opportunity to spend time in Senegal around the launch of the 2nd season of the Basketball Africa League. Earlier this year, she was selected, alongside eight other scholars, to embark on the Fulbright-Hays Zulu Group Project Abroad (GPA) for eight weeks in KwaZulu-Natal, South Africa. There, the cohort built upon their language skills, learned first hand about the Zulu culture, and met countless extraordinary people.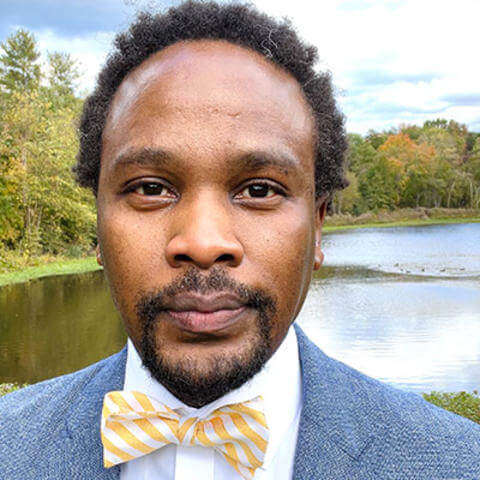 Phiwokuhle Mnyandu
Zulu Translator (Faculty)
Phiwokuhle Mnyandu is a Lecturer teaches in the departments of World Languages and Culture as well as African Studies at Howard University. He is also an analyst and commentator on global affairs and culture. He is an expert on (South) Africa-China relations, trans-regionalism, academic diplomacy, and the Zulu language and its global growth. He is passionate about the intersection of African languages and Al as well as de-mystifying African languages for American students. He is a developer of the Zulunomics app, the first Zulu app by a native speaker. His books include South Africa-China Relations: Between Aspiration and Reality in a New Global Order. He holds an M.A. in International Political Economy from Warwick University and a PhD in African Studies from Howard University.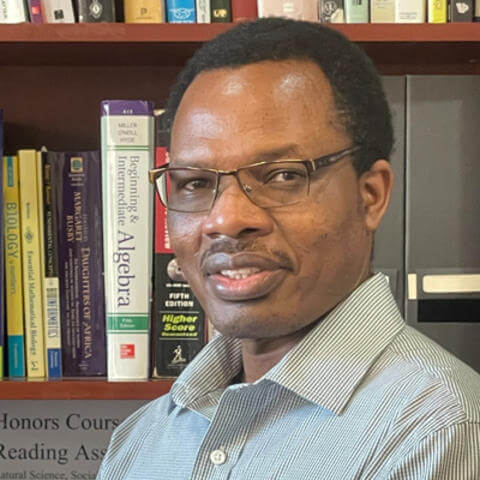 Leonard Muaka
Swahili Translator (Faculty)
Dr. Muaka is Associate Professor and the chair of the Department of World Languages and Cultures at Howard University. He is a linguist who holds Ph.D. degree in linguistics and an advanced certificate in Second Language Acquisition and Teacher Education (SLATE) from the University of Illinois, Urbana-Champaign. He is an accomplished scholar of Swahili language and culture and applied linguistics. His publications are in the areas of political discourse, African rural and urban youth varieties, language acquisition, language maintenance, shift, endangerment and death, multilingualism, language policy, and pedagogical texts for Swahili.  He is the current President of CHAUKIDU (The Global Association of the Promotion of Swahili). He has also served as the President of African Language Teachers Association (ALTA) and other international academic associations.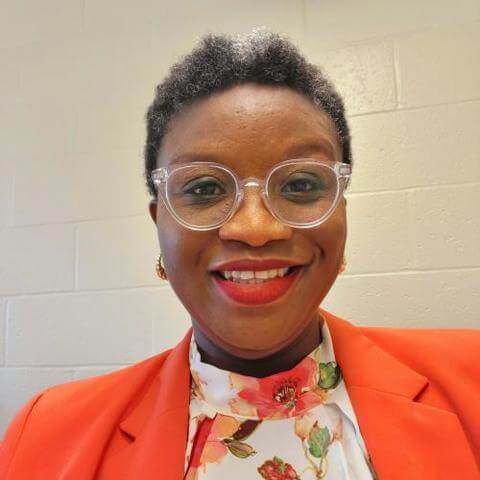 Olúwáfúnkẹ́ Ògúnyá
Yoruba Translator (Faculty)
Oluwafunke Brinda Ogunya is the Yoruba Language and Culture Lecturer at the Department of World Languages and Culture, Howard University, and the Director of Fulbright-Hays Intensive Advanced Yoruba Group Project Abroad. Currently, she is a doctoral candidate specializing in African American Literature and Cultural Studies in the Department of English at Florida State University. Her research interest focuses on Yoruba Language Pedagogy, Black women's fiction, African/Africana folklore, and Motherhood. She received her M.A in African Literature from the University of Ibadan and a B. A in English Studies from Adekunle Ajasin University, Nigeria. She was a Fulbright Scholar at Yale University, New Haven, Connecticut, as Foreign Language Teaching Assistant, where she taught the Yoruba Language in 2015/2016 academic year.
Experiences
"Participating in this initiative means we, as a University and as a nation, undoubtedly value what the African continent does and can bring to the world. Through partnership, mutual respect, humility, empathy, and vision, the U.S. and the African continent together can help make the world a better place for all. Indeed so many lessons can be learned when we begin to value, teach, learn, and understand other languages. It is in the word, 'ubuntu', or 'I am because we are', we may find a key piece of humanity that is urgently needed. The translation of the U.S. Strategy Toward Sub-Saharan Africa document is a start."
- Alyson Haylor