Intra-African and Transatlantic Trade through AfCFTA and AGOA
The African Continental Free Trade Area (AfCFTA) offers a market of 1.3 billion people with reduced barriers to trade and access to new export markets.  AGOA facilitates duty free trade for more than 1,800 products.  The Women's Empowerment Lab will provide you - women entrepreneurs in Ghana and the U.S.-based African diaspora - the information and tools needed to seize these opportunities, while presenting an opportunity to form business connections both locally and across the Atlantic. 
With Howard University serving as the virtual host, the event will expose you to U.S. and Ghanaian initiatives designed to help your business capitalize on export opportunities.  The discussions will highlight synergies between AGOA and the AfCFTA to support trade opportunities that create value regionally and increase two-way trade between the United States and African countries with benefits for women owned MSMEs.  Two highly successful Ghanaian entrepreneurs will share their stories and the secrets to their success exporting to the United States and across the continent.
We invite you to meet our speakers, including U.S. Ambassador to Ghana Stephanie Sullivan, Executive Director of the International Trade Centre Pamela Coke-Hamilton, Howard University Provost Anthony Wutoh, Dr. Afua Asabea Asare, CEO of the Ghana Export Promotion Authority, and Patricia Poku-Diaby, CEO Plot Ghana, and Adjo Dede Asare, CEO of Alfie Designs. Read their bios below. 
Register for the Panel below.
Apply separately for the ITC-Powered Workshop/Targeted Networking below.
Virtual webinars through Howard University
The Opening Ceremony and Panel Discussion are open to the public. The ITC-Powered Workshop and Targeted Networking are open only to selected Ghanaian women entrepreneurs and women entrepreneurs from the U.S. African diaspora.
Below are links to resource websites:
AfCFTA Resources from ITC
Recording of Opening Ceremony & Panel Discussion
Opening Ceremony & Panel Discussion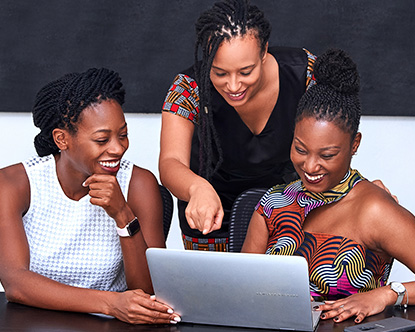 March 15, 2022
13:00 GMT   |   9:00 am EST
OPEN TO THE PUBLIC
Come celebrate International Women's Day and Women's History Month as we launch the POWER-supported Women's Empowerment Lab, with remarks from the U.S. Ambassador to Ghana, the Executive Director of ITC, and Howard University Provost, among others. The opening will be followed by a panel discussion on tools and resources to support both intra-African and transatlantic trade.
Register for Opening Ceremony & Panel Discussion
Opening Ceremony & Panel Discussion Agenda
Opening Ceremony
Welcome Remarks by Moderator/Master of Ceremonies: Dr. Jarpa Dawuni, Howard University
Stephanie Sullivan, U.S. Ambassador to Ghana (confirmed)
Hajia Alima Mahama, Ghanaian Ambassador to United States (confirmed)
Laurie-Ann Agama, U.S. Trade Representative Deputy AUSTR (confirmed)
Anthony Wutoh, Howard University Provost (confirmed)
Pamela Coke Hamilton, Executive Director, ITC (confirmed)
Prudence Sebahizi, Chief Technical Advisor, AfCFTA Secretariat (confirmed)
Panel Discussion
Exporting for Success: Tools for Taking Advantage of AfCFTA and AGOA
Moderator: Dr. Elizabeth Asiedu, Howard University
Panelists:
Ayesha Bedwei, President, AmCham Ghana (confirmed)
Michael Nicholson, USAID/West Africa (confirmed)  
Dr. Asare, CEO, Ghana Export Promotion Authority (confirmed)
Success Story: Adjo Dede Asare, Alfie Designs (confirmed)
Success Story:  Patricia Poku-Diaby, CEO Plot Enterprise (confirmed)
Participant Discussion/Question and Answer (facilitated by moderator)
Close of Main Program
ITC-Powered Workshop and Targeted Networking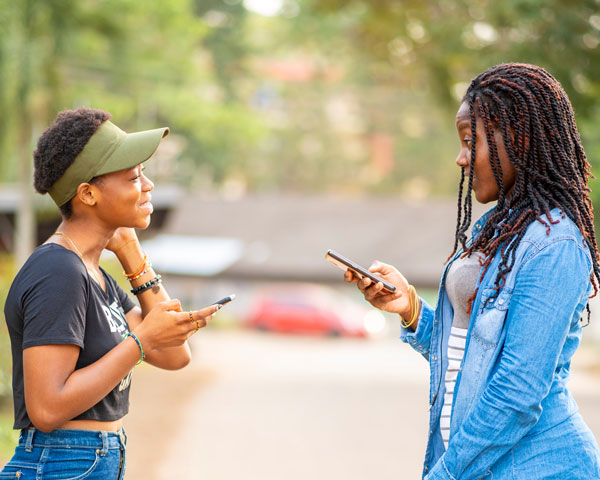 March 15, 2022
14:30 GMT   |   10:30 am EST
OPEN TO WOMEN ENTREPRENEURS IN GHANA AND U.S.-BASED AFRICAN DIASPORA
Space is limited. Please apply by March 10.
This Workshop and Networking session have reached capacity. Application is now closed.
Please join us for the Panel above.
The ITC-powered mini-workshop will inform women business owners about the opportunities available under the AfCFTA and discuss the challenges in accessing these new single market opportunities. It will advise women business owners on how to develop new trade roadmaps for their businesses oriented for the African market. The workshop will provide an introduction to ITC's How to Export under the AfCFTA programme, introducing businesses to key concepts covered in the extended export training.
During the networking session you will be given a platform to meet peers and share the challenges and opportunities that you associate with intra-African and transatlantic trade in small virtual groups.  
Application for this Workshop is now closed.
ITC-Powered Workshop and Targeted Networking Agenda
Workshop on Exporting under AfCFTA, led by ITC:
Anahita Vasudevan, Associate Economic Affairs Officer, ITC SheTrades Initiative
Shaun Lake, Senior Adviser, E-Learning - International Trade Centre
Networking
Close of Program