Yoruba GPA Participants Now to Travel in Summer 2022
May 18, 2022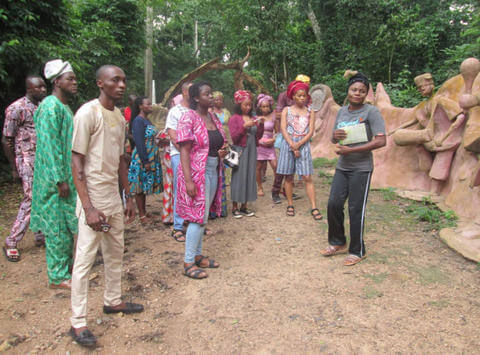 After missing two summers due to the global pandemic, selected American students from various higher institutions are now preparing to travel to Nigeria in this summer with the Fulbright-Hays Yoruba Group Project Abroad (GPA).  According to Dr. Bayo Omolola, program director:

"With three grant awards, it is exciting that Howard University is returning to the University of Ibadan's Yoruba Language Center and cultural and historical sites after two years! What a rare opportunity for twelve American college students that will participate in the eight-week Fulbright-Hays Intensive Advanced Yoruba Group Project Abroad in June 11 through August 5! They will get immersed in Yoruba language and culture among Yoruba native speakers and return to the USA with better communication skills, global understanding, and career readiness. Each participant will get 120 hours of instruction and earn 6 credits that they can transfer to their institutions. Isn't that wonderful? Local host parents, in-host country director, instructors, guest lecturers, and cultural professionals are awaiting their arrival. The program will be filled with indoor and outdoor classroom learning, traveling, and fun. Travel preparation is in progress."

The program director from the US will ensure the program succeeds. Since 2018 the program has enabled 20 Americans to gain higher proficiency in Yoruba language and culture and prepared them for their careers. 
Categories
Announcement and News