United States Institute of Peace (USIP)-BPIA Mentorship Program for graduate students
August 25, 2022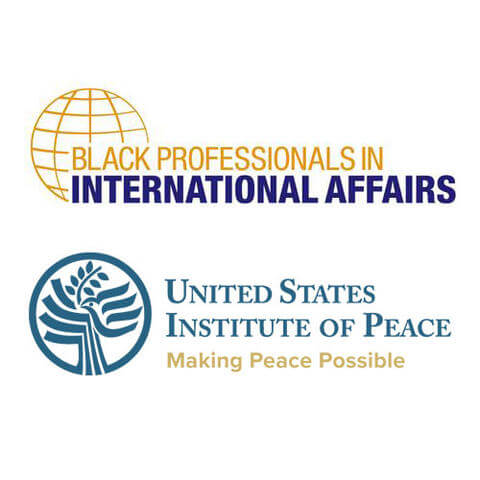 Deadline: September 12, 2022
Are you in search of professional development opportunities in the field of conflict resolution or peacebuilding? We are excited to continue our second year of the United States Institute of Peace (USIP)-BPIA Mentorship Program!
This program offers current graduate and Ph.D. students the opportunity to be mentored by USIP personnel for the 2022-2023 academic year. As part of the program, students are exposed to nonpartisan efforts to mitigate conflict around the world and have access to USIP's online training programs and events. We will select 5 BPIA members this year for participation.
Who is Eligible?
Current BPIA members.
American citizens or permanent residents (although you can be based in any location).
Current Graduate and Ph.D. Students with a 3.0 GPA or higher.
Students with an expressed interest in Global Peacebuilding and Conflict Resolution.
Want to apply to the USIP-BPIA Mentoring program?
The deadline is 11:59 PM ET, Monday, September 12. In a single pdf, please submit your resume, an unofficial transcript, and a brief (500 word max) statement of interest to sandileh@gmail.com with the following subject "BPIA-USIP Mentoring Program Application".
Application Prompt: Discuss your interest in global peacebuilding and international conflict resolution and how the BPIA-USIP Mentorship Program will complement your past professional experiences, current academic studies, and/or future career plans. Please feel free to include in your discussion any specific regional interests and/or background peacebuilding experience.
Is there another BPIA Mentoring Program available if I have broader interests and/or am no longer a student?
Yes! All BPIA members are welcome to participate in our BPIA Flagship Mentoring program; apply for that here. 
Questions?
There will be a hybrid information session for the USIP-BPIA program on September 6th at noon at the GW Elliot School and details on attending/RSVPing will be announced soon. Should you have any initial questions about the event or mentoring programs, please contact Dr. Sandile Hlatshwayo at sandileh@gmail.com. 
Categories
Announcement and Opportunities