The Nankama African Dance Conference 2019
February 27, 2019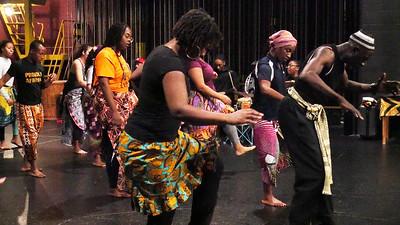 Project Director: Dr. Ofosuwa M. Abiola, Department of Theatre Arts
Collaborator: Professor Mesi Walton, Department of World Languages and Culture 
Conference Dates: February 9-10, 2019
View photos from the Conference here.
The 2019 Nankama African Dance Conference was funded by the Academic Faculty Enhancement and Enrichment (AFEE) Program at the Center for African Studies at Howard University.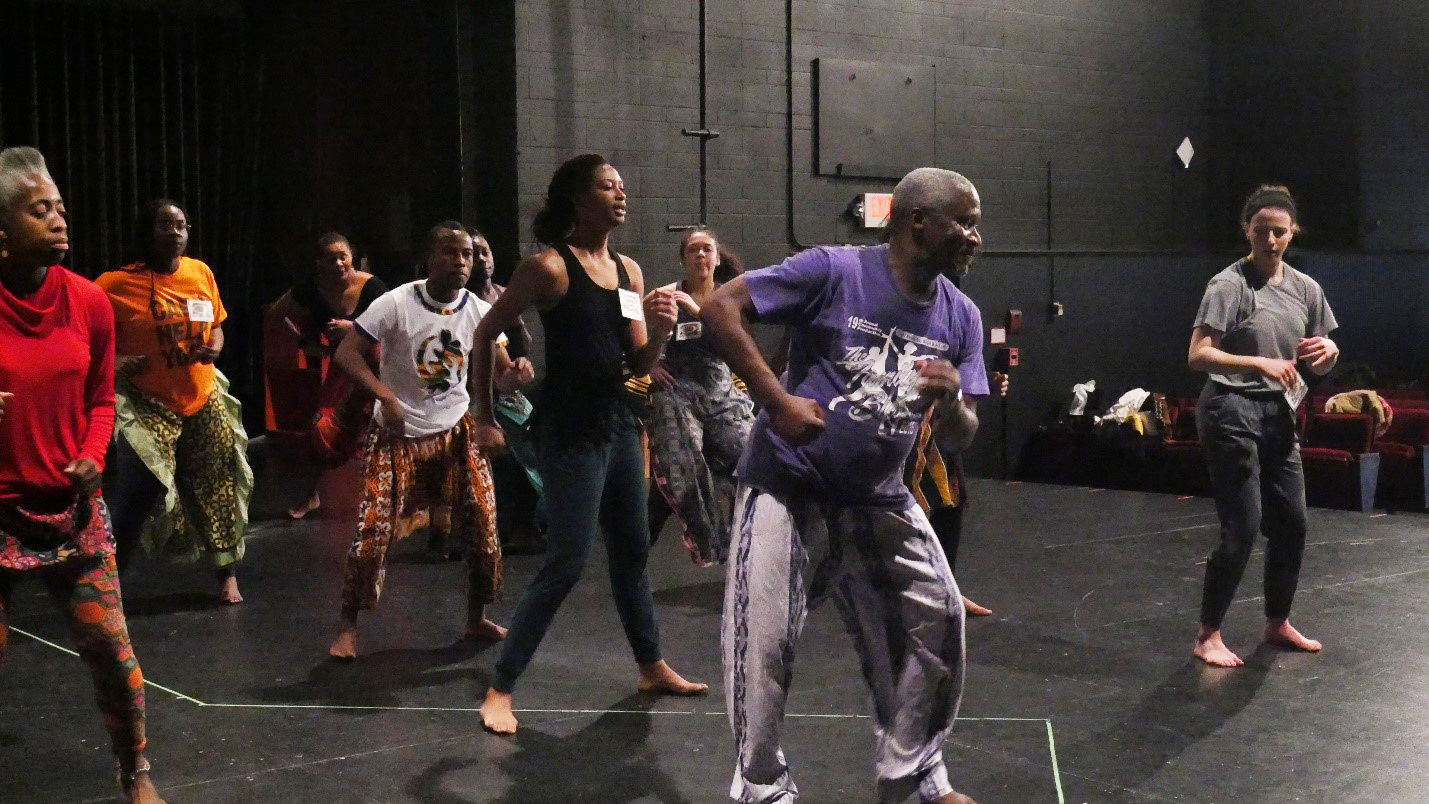 Identity has historically been an elusive phenomenon to define. It is both static and dynamic, and is constructed, deconstructed, preserved and appropriated, by individuals, groups, and nations. Elusiveness notwithstanding, African dance displays and defines identity in ways that words cannot. The conference theme, "Dancing Identity" seeks to foster critical analysis and rigorous discourse regarding identity and the performance of dance in Africa and the African Diaspora thereby enriching and improving teaching, student learning, curriculum development, and professional development.
The Nankama African Dance Conference (NADC) was a two-day immersion in Africana performance scholarship and African and African diaspora dance and drum workshops. On the first day of the NADC scholars from diverse regions of the country including California, Florida, New York, Chicago, Connecticut and locally in Washington, DC and Maryland, gathered to share their research on Africana Dance. There were 10 papers, two demonstrations, and a Screendance viewing followed by a talkback. The second day of the NADC was filled with African and African Diaspora dance and drum workshops. Melvin Deal, the first to introduce the Washington, DC metropolitan area to African dance and culture five decades ago opened the conference with libation and call and response songs.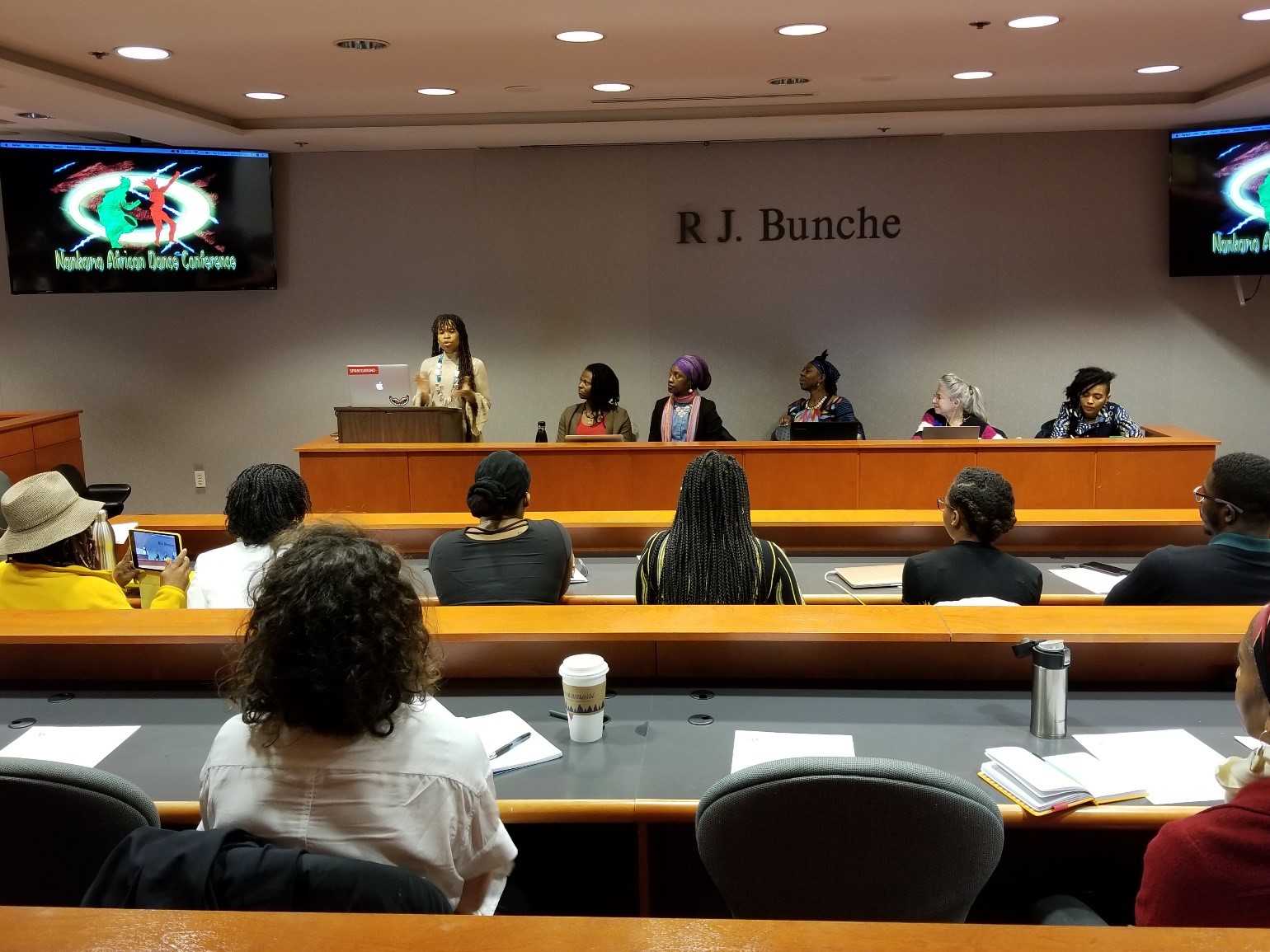 The Guest artist was the world-renowned Guinean national, Moustapha Bangoura with over 30 years of performance and teaching experience, and former principle dancer of the illustrious Les Ballets Africains. Moustapha Bangoura taught two master workshops featuring dances that hailed from the Mandinka/Susu ethnic groups. Howard University's own, Assane Konte, a Senegalese national, master teacher, and co-founder of the celebrated Kankouran West African Dance Company in Washington, DC, taught two Sabar workshops of the Wolof ethnic group. The widely celebrated Alberto Limonta Perez taught two Afro-Cuban dance workshops and an Afro-Cuban drum workshop. Three additional West African drum workshops were taught by Farafina Kan's Mahiri Keita. In all, there were 6 African and African diaspora dance workshops and 4 African and African diaspora drum workshops.
The goal of The Nankama African Dance Conference (NADC) was to enrich and improve teaching, student learning, curriculum development, and professional development by exposing students and scholars to the rich narratives in African dance systems. 
Conference participants included Howard University students, faculty, and staff, in addition to professors and students from diverse areas of the country. The community surrounding Howard University also attended and participated. The study of African dance systems through practice and research at the NADC increased cultural understanding and facilitated a more immersive experience for students, faculty and staff.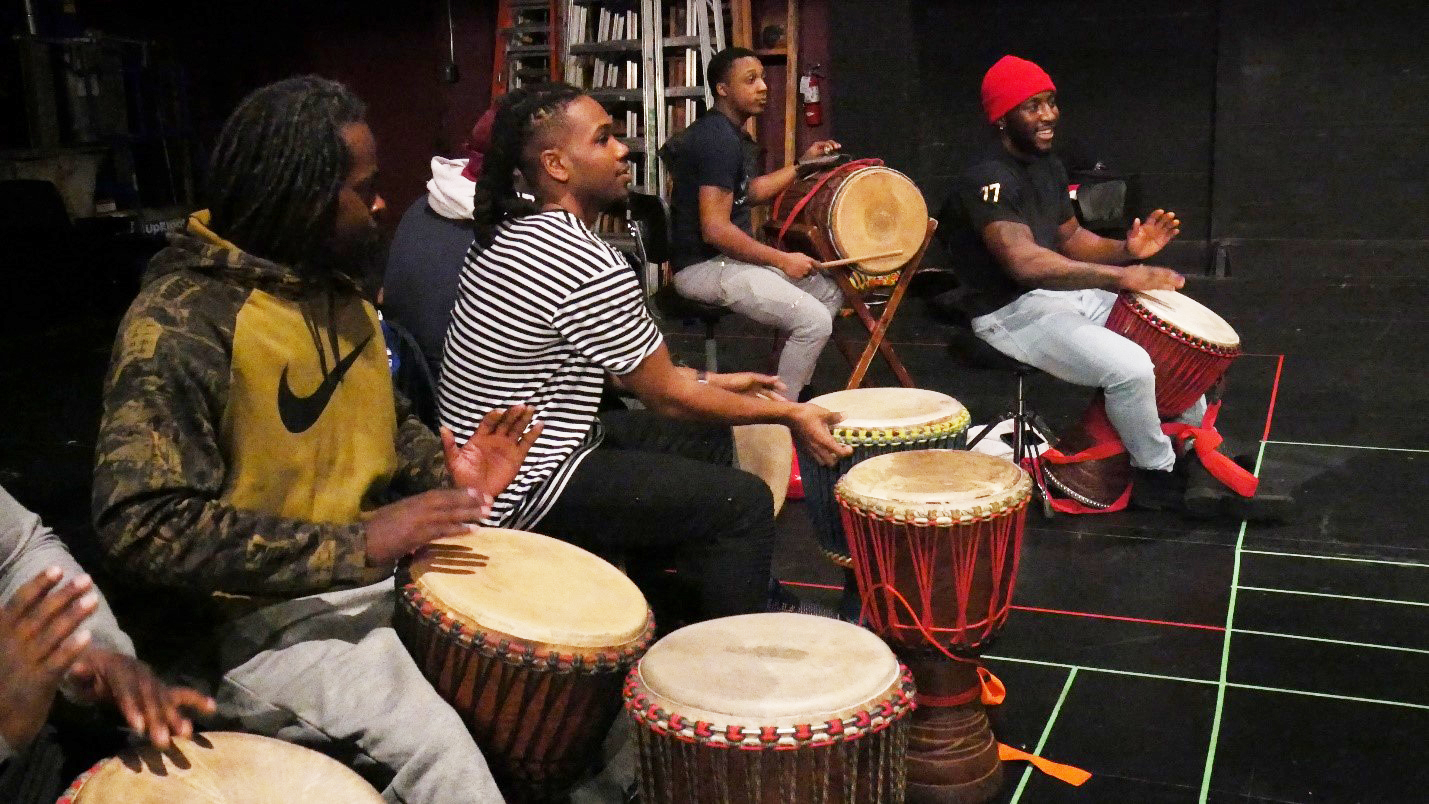 As a result of the Nankama African Dance Conference a new course, African Dance III, has been established. Previously, the courses African Dance I and II were offered by Howard, however those courses focused on dance technique. African Dance III will emphasize the culture the dances emerged from in addition to the techniques. Thus, the course will include a lecture portion and lab.
In addition, the content for the course Dance History II has been revised. The course will now accentuate Africa as the foundation for the study of African based cultures world-wide. Material on Africa has therefore been increased in the course, and a summer Study Abroad component will be added in 2020.
Categories
AFEE