The (D)evolving World – on the Books We Use to Teach Our Children
January 26, 2022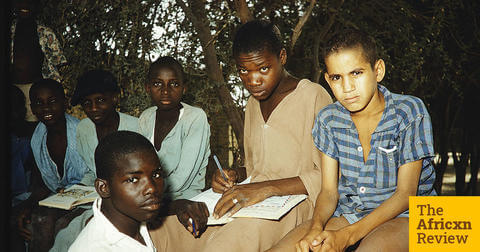 AUTHOR: Rene Odanga
ARTICLE TITLE: The (D)evolving World – on the Books We Use to Teach Our Children
Rene Odanga's article "The (D)evolving World – on the Books We Use to Teach Our Children" was published in the Africxn Review in 2021.
Article Intro:
"Buried deep within an anaemic copy of Evolving World Book 4, is a photograph of W.E.B. du Bois and one of Marcus Garvey (yes, that one).There is also one of Nelson Mandela. There might be one of the Rev. Martin Luther King Jr. too, or Malcolm X—in his suit and skinny tie, and browline glasses; but this I do not recall for a truth..."
About the Author:
Rene Odanga is a Ph.D. student in African Studies at Howard University.
Categories
Faculty and Alumni Publications and Articles