Symposium: Re-Shaping US-Africa Policy and the Role of HBCUs
February 19, 2021 | 9:00 am - 5:00 pm
The Department of African Studies and the Center for African Studies at Howard University host a one-day virtual symposium on "Re-Shaping a New US-Africa Policy and the Role of HBCUs" on Friday, February 19, 2021 from 9am-5pm.  The symposium seeks to provide a critical assessment of US-Africa policy since the Cold War, draw on lessons from African American engagement in foreign policymaking, and map out practical areas of engagement with HBCUs in revitalizing American diplomacy and US-Africa policy in the Biden administration.
Working papers have been produced after this meeting in a bid to document and disseminate information on HBCU/African American engagement in US foreign policy and contribute to policy development by proposing bold trajectories for future engagement.
Our Symposium was attended live by 531 individuals.
Did you miss it? Here's your chance to view the Recording.
Africa has never mattered more to U.S. national interests and foreign policy priorities in an increasingly multipolar world where U.S. success will be dependent on the alliances it can build to address transnational challenges.  Dramatic demographic transformations including a bursting youth bulge, Africa's enormous potential for dramatic urbanization, industrialization and economic growth in the decades ahead, and its growing importance as a large, unified political and economic bloc within international governance and trade institutions point to the need for a fundamental rethinking of U.S.-Africa Policy in the Biden Presidency.  The nomination of high-level black officials by President-elect Biden, most notably Ambassador Linda Thomas-Greenfield's nomination for the Ambassador to the UN, ensures a welcome degree of insider gravitas on Africa come January 2021.  Beyond political appointments, however, the current political landscape offers new opportunities for the Biden administration to engage HBCUs, especially in a revitalized relationship with African countries.  
Such engagement must begin with a sober assessment of the decades-old policies and core assumptions of U.S.-Africa policy.  African American intellectuals, as independent and deeply informed advisors, have a history of critical engagement with U.S. policymakers on African issues.  Black scholars and intellectuals have always been at the forefront of lifting our voices against foreign policy hypocrisy, and advocating for what Political Scientist, Dr. Ron Walters referred to as "foreign policy justice" or foreign policy equity.  HBCUs must continue to play a role in the sustained effort to correct U.S. ignorance on Africa, through knowledge production that changes the public narratives on Africa.  In the absence of a black U.S. foreign policy think tank there is a critical need for HBCUs to evaluate role they can play in supporting African American engagement in foreign policymaking.  Historically, HBCUs have provided critical institutional architecture, in the form of conferences, journals, and research repositories, that were central to amplifying the voices of African Americans in policymaking circles.
On a programmatic level, the opportunity to restore American leadership in the world requires that we reshape it in content and in image to better reflect our society and our values.  Investing in and partnering with HBCUs would help to not only rebuild but reinvent U.S. diplomacy and our diplomatic corps, would significantly expand our public diplomacy efforts to educate Americans about the importance of promoting our core values at home and abroad, and would expand U.S. diplomatic partnerships with local, regional and Pan-African bodies, higher education and private sector actors.
On HBCU campuses there already exist ready-made pools of candidates for international and diplomatic careers that should be cultivated and expanded.  Just at Howard University, every semester there are over 200 students studying critical African languages and over 400 students enrolled in a wide range of African Studies courses.  Relatedly, HBCUs already produce the majority of African American Peace Corps volunteers, with Howard University listed as the top producer.    
 
HBCUs, typically undervalued institutions, are uniquely positioned to strengthen our nation's overseas relations as well, particularly with Africa.  HBCUs are already busy connecting with African publics through student-to-student engagements, faculty partnerships and community outreach.  A forward-looking plan to American diplomacy will capitalize on the ability of these under-resourced universities to access constituencies at home and abroad that are important to us.  In sum, engaging with HBCUs would support the strengthening of principled partnerships with Africans, based on solidarity and respect of mutual interests, while amplifying our public diplomacy efforts among an increasingly important domestic constituency.
Prominent scholars and diplomats will present remarks on the following themes:
Critical Assessment of US Africa Policy in the post-Cold War era
This panel will offer a broad overview and critical assessment of the evolution of US Africa policy over the past 40 years, including key policy initiatives such as AGOA, AFRICOM, PEPFAR and others.
Lessons Learned from African American Engagement
This panel will revisit pivotal moments, actors and organizations in African American engagement in US Africa policy, including the Anti-Apartheid Movement, TransAfrica and others.
Building Back Better a more diverse and representative Diplomatic Corps
This panel will discuss the challenges of diversity and representation within the Department of State and the Diplomatic Corps and will debate strategies and programming that should be implemented to overcome them.
Strategies for Engaging Africa's Development
This panel will consider new opportunities and trajectories for African American engagement with Africa, and the ways in which the public sector should promote such initiatives.
9:00 – 9:15 am   |   Welcome - Provost Anthony K. Wutoh
and Opening Remarks - Krista Johnson, Director, Center for African Studies
9:15 – 10:45 am   |   Panel 1: Critical Assessment of US-Africa Policy in the post-Cold War era
Moderator: Brenda Thomas Arrington, Black Professionals in Int'l Affairs (BPIA)
Amb. Johnnie Carson, U.S. Institute of Peace
Ms. Imani Countess, U.S./Africa Bridge Building Project
Francis Kornegay, Institute for Global Dialogue
Anita Plummer, Howard University
10:50 – 12:10 pm   |   Panel 2: Lessons Learned from African American Engagement
Moderator: Elsie Scott, R. Walters Leadership & Public Policy Center
Robert Vinson, University of Virginia
Pearl Robinson, Tufts University
Mary Frances Berry, University of Pennsylvania
Joseph Jordan, University of North Carolina, Chapel Hill
12:15 – 12:45 pm   |   Break for Lunch
1:00 – 1:15 pm   |   Recorded Remarks: Congresswoman Karen Bass
1:15 – 2:45 pm   |   Panel 3: Building Back Better a more diverse & representative Diplomatic Corps
Moderator: Tonija Hope Navas, Ralph Bunche Center for Intl Affairs 
Amb. Michael Battle, Former U.S. Ambassador to the African Union
Menna Demessie, Congressional Black Caucus Foundation
Errol Henderson, Penn State University, Diaspora and Politics Project
2:50 – 4:20 pm   |   Panel 4: Strategies for Engaging Africa's Development
Moderator: Mohamed Camara, Howard University
Chris Daniels, FAMU
Msia Clark, Howard University
James Pope, Winston Salem State University
Suleyman Konte, African Affairs Bureau, Department of State
4:20 – 4:30 pm   |   Closing Remarks
Howard on Africa in Brief
Working papers have been produced after this meeting in a bid to document and disseminate information on HBCU/African American engagement in US foreign policy and contribute to policy development by proposing bold trajectories for future engagement. These papers are housed under our new publication page Howard on Africa in Brief.
Go to Howard on Africa in Brief.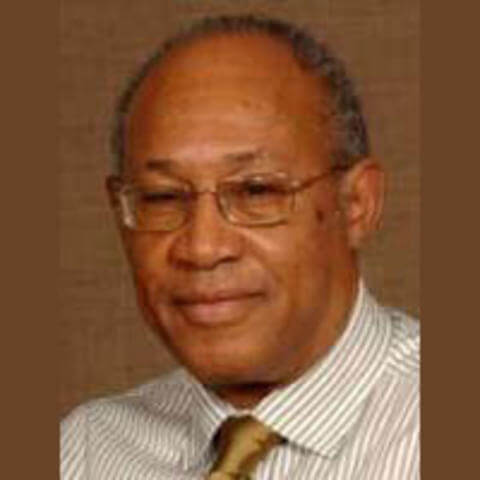 Francis Kornegay
Francis Kornegay is a Senior Research Fellow at the Institute for Global Dialogue-University of South Africa. Kornegay's most recent co-edited publication is Africa and the World: Navigating Shifting Geopolitics. In 2014, he organized the international symposium on Indian Ocean-South Atlantic maritime security and governance relating to South and Southern African interests. Kornegay led the first South African academic delegation to a BRICS forum in 2011. He served as associate editor of the Current Bibliography on African Affairs, African Bibliographic Center; and served two stints as a congressional professional staffer. He also helped organize the Office of Research and Evaluation at the African Development Foundation.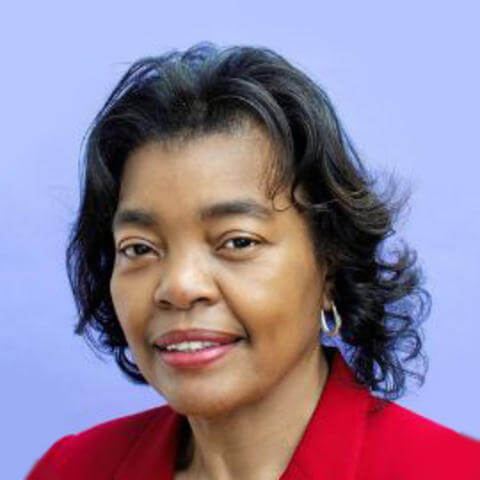 Brenda Thomas Arrington
Dr. Brenda Thomas Arrington works in leadership development coaching and is a longtime Black Professionals in International Affairs (BPIA) member. She has more than 20 years of real-world, global leadership and management experience in the nonprofit and government sectors, along with multiple academic degrees in Business Administration and Management. Her work both in the United States and on the ground in Africa, Latin America and Asia has produced a unique understanding of people, region and country-specific workplace conditions and challenges, communication styles and cultural norms that ensure her clients get a global perspective on leadership, strategic planning and workforce engagement.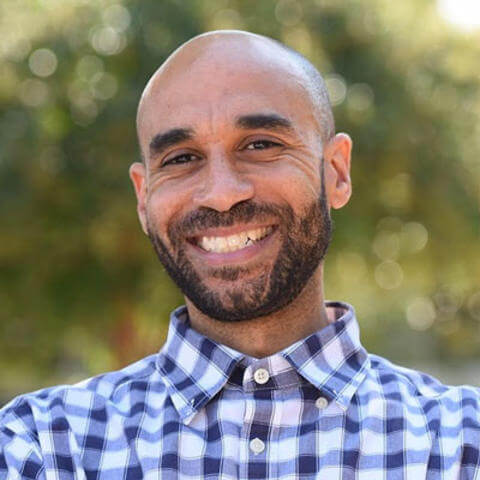 James Pope
Dr. James pope is the Interim Director, Office of International Programs; Associate Professor & Program Coordinator of Africana Studies at Winston Salem State University. His research/teaching maps the intellectual traditions and philosophical continuities in African/a radical thought and cultural behavior as it relates to understanding the interaction between human rights, social movements, global African/a radicalism, and critical consciousness formation. James is author of An Africana Reader: An Anthology of Sociopolitical Thought and Cultural Resistance. His other work has appeared in the Journal of African American Studies; ROAR Magazine; Atlanta Blackstar; The Final Call; Poverty & Race Journal, to name a few.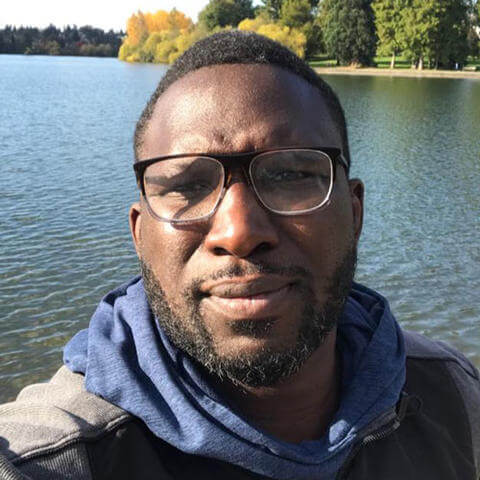 Suleyman Konte
Dr. Suleyman Konte is a career Civil Service - Foreign Affairs Officer - in the African Affairs Bureau at the Department of State. He is currently serving as a Political Officer in Abuja covering ECOWAS, anti-corruption/illicit finance, and Nigerian internal security. He previously served as Head of Programs and Foreign Assistance for the Office of the U.S. Special Envoy for Sudan and South Sudan, as well as Foreign Assistance-Team Lead for the Middle East Partnership Initiative. Prior, Suleyman worked on domestic health policy, social welfare issues, and judicial reform for New Mexico, California, and New York City governments. He holds a Ph.D. in African public policy and development from Howard University. Suleyman is fluent in Soninke and Wolof, and is conversant in Fulani and Hausa.