FLAS Fellowships are now OPEN!
December 7, 2020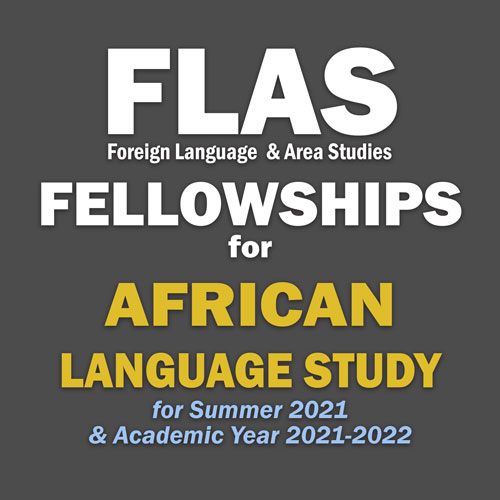 Deadline: February 15, 2021
FLAS Fellowships support students taking African languages (Amharic, Arabic, Somali, Swahili, Wolof, Yoruba and Zulu) and area studies coursework. The fellowships support intensive for-credit study of an African language and to promote the development of competency in African Studies either in the United States or abroad.
View the recording of a FLAS Info Session below. Then visit the FLAS Fellowship page to apply.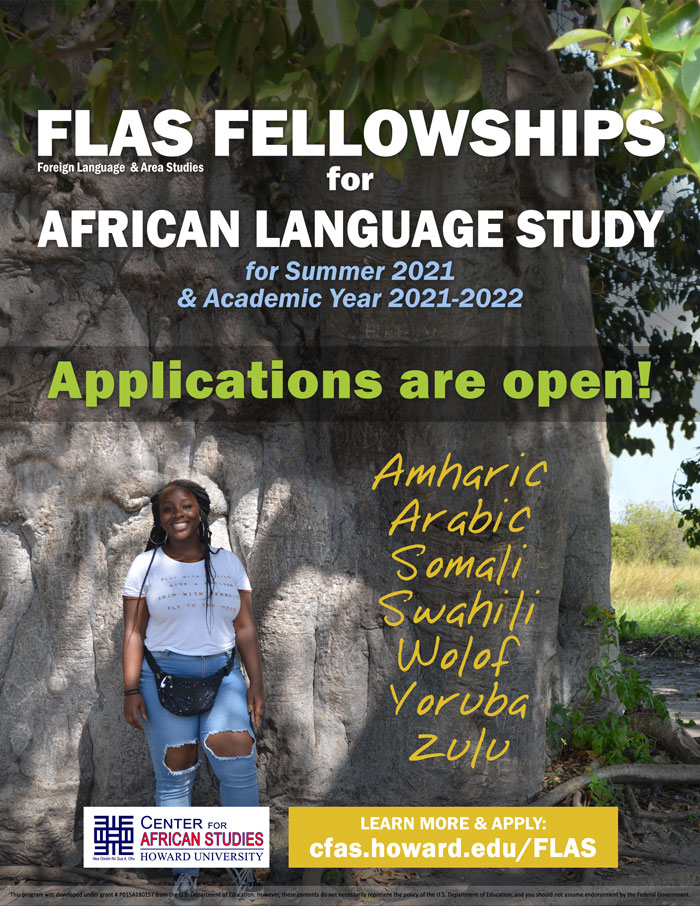 Categories
Announcement, Opportunities, Funding Opportunity and Fellowship Opportunity