Development Seminar in Senegal for faculty of U.S. community colleges and minority-serving institutions
September 16, 2020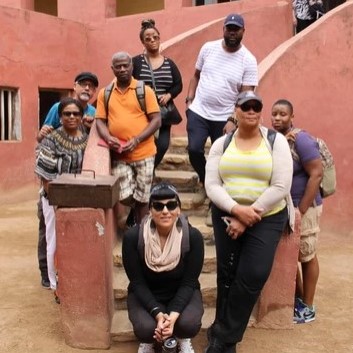 Deadline: February 1, 2021
CAORC recognizes the immediate and growing need for professors at U.S. community colleges and minority-serving institutions to provide a global perspective to their students. These administrators and faculty understand the value of developing "internationalized" learning environments that both broaden their students' cultural horizons and foster critical thinking, communication, and leadership skills for an increasingly interconnected world.
To support community colleges and minority-serving institutions, CAORC offers fully-funded overseas seminars that help faculty and administrators gain the requisite first-hand experience needed to develop and improve international courses, curricula, and teaching materials.
This award program, administered by CAORC in collaboration with the West African Research Association and its member center in Senegal, the West African Research Center, funds participation in a two-week capacity building workshop in Dakar that will also include visits to Gorée Island, Toubacouta, and Saint-Louis, among other locations. The two-week-long seminar is currently scheduled for late May to early June 2021. Specific seminar dates are still to be determined and program dates may change based on developments related to the COVID-19 pandemic.
Funding for this program is provided to CAORC through a grant from the U.S. Department of State's Bureau of Educational and Cultural Affairs, with additional financial assistance from the following U.S. National Resource Centers in African Studies: Boston University, Howard University, Indiana University, Michigan State University, University of California, Berkeley, University of Kansas, and University of Wisconsin, Madison.
Round-trip travel, accommodations, in-country transportation, and meals will be provided for the seminar.
The application deadline is February 1, 2021.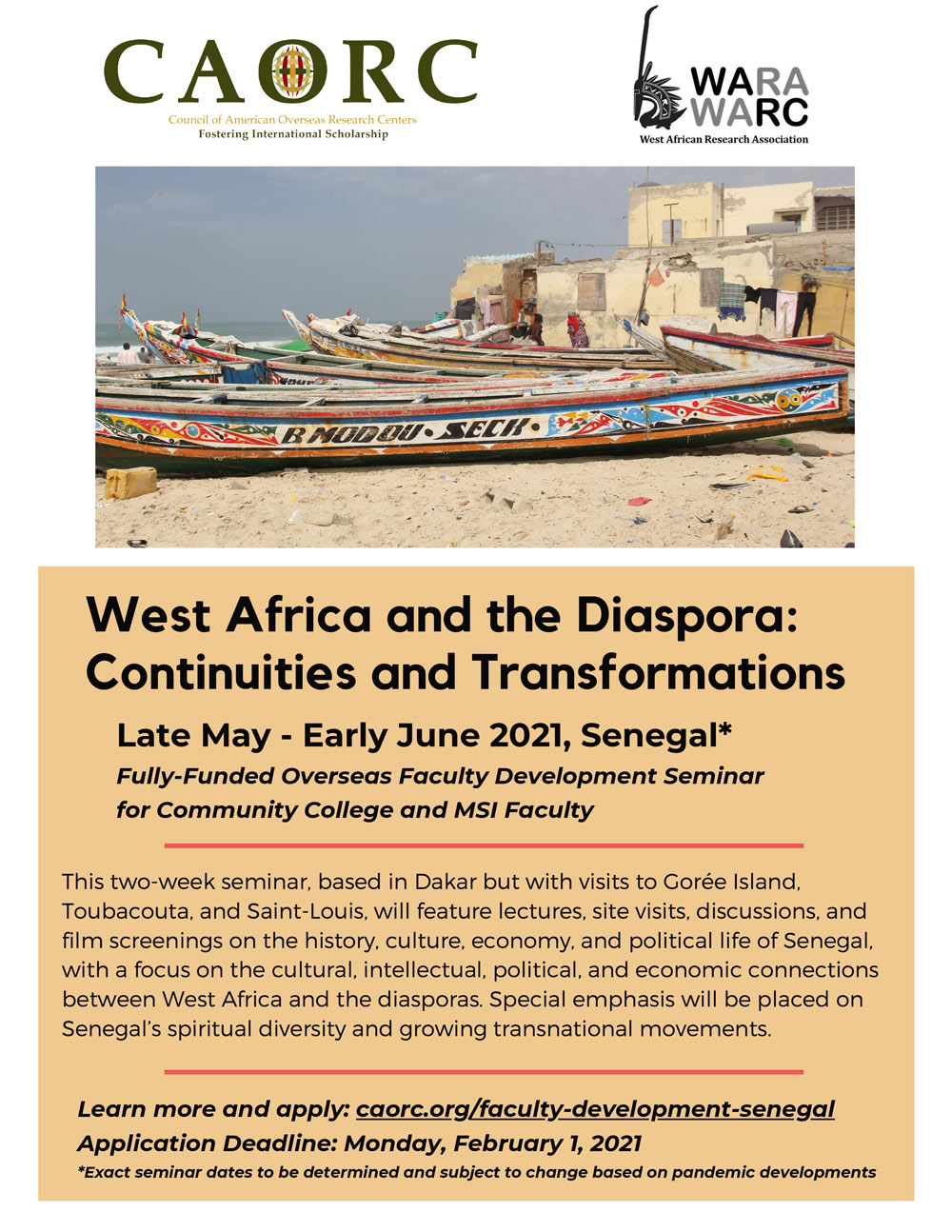 Categories
Announcement and Opportunities